The Professional Skaters Association International is the largest figure skating coaches association in the world. The PSA is the official figure skating coaches' education, training, and accreditation program for U.S. Figure Skating and the Ice Sports Industry. It is the largest and most recognized of all figure skating coaches' organizations in the world.
Mission Statement: Dedicated to providing continuing education and accreditation to ice skating professionals in a safe and ethical environment. Training quality coaches around the world.
The PSA was founded on August 10, 1938 in Lake Placid, New York as the American Skaters Guild, just two years (1936) after the Ice Teachers Guild was formed in England by Jacques Gerschwiler, Howard Nicholson, Gladys Hogg, and Eric Van De Weyden.
On January 21, 1950, at the Broadmoor World Arena in Colorado Springs, Colorado, the American Skaters Guild was reorganized and renamed the Professional Skaters Guild of America.
In May 1995, the PSGA once again changed its identity to the Professional Skaters Association, International (PSA). With this new name, the association took on a renewed role in the sport of figure skating, but vowed to remain rooted in its 57-year history and ideals. The "birth" of the PSA reflected the changing scope of this organization's activities and of the worldwide skating industry. The Board of Directors felt it was time to adopt this new name, acknowledging that the PSA is the world's premier professional skating organization.
Our offices were moved from New York to Rochester, Minnesota in 1984, and in 2000 we built our beautiful, award-winning headquarters at 3006 Allegro Park SW. The exterior granite was mined at Cold Spring, Minnesota and transported to Rochester during construction in the summer of 2000.
Our membership consists of coaching members who train skaters from grassroots to elite levels of competition, as well as judges and fans of the sport.
Education, ethics, and safety are the main focus of our organization. We organize many educational seminars each year. Accreditation is also important to our organization. We offer ten disciplines of examination for our members who desire to be board certified in one of four levels from registered to master. Currently we have a membership of approximately 6000 coaches worldwide, a staff of employees, and volunteers nationwide.
The PSA and U.S. Figure Skating Coaching Education Program is recognized by the USOC (United States Olympic Committee) as a CNS (Complies with National Standards) endorsed coaching education program. This endorsement has only been given to two other sports' NGB's and we are the first independent coaching organization to receive this award.
There's More!
Professional Skaters Association
3006 Allegro Park Lane SW
Rochester, MN 55902

Hours
Monday-Friday
8:00am-5:00pm CST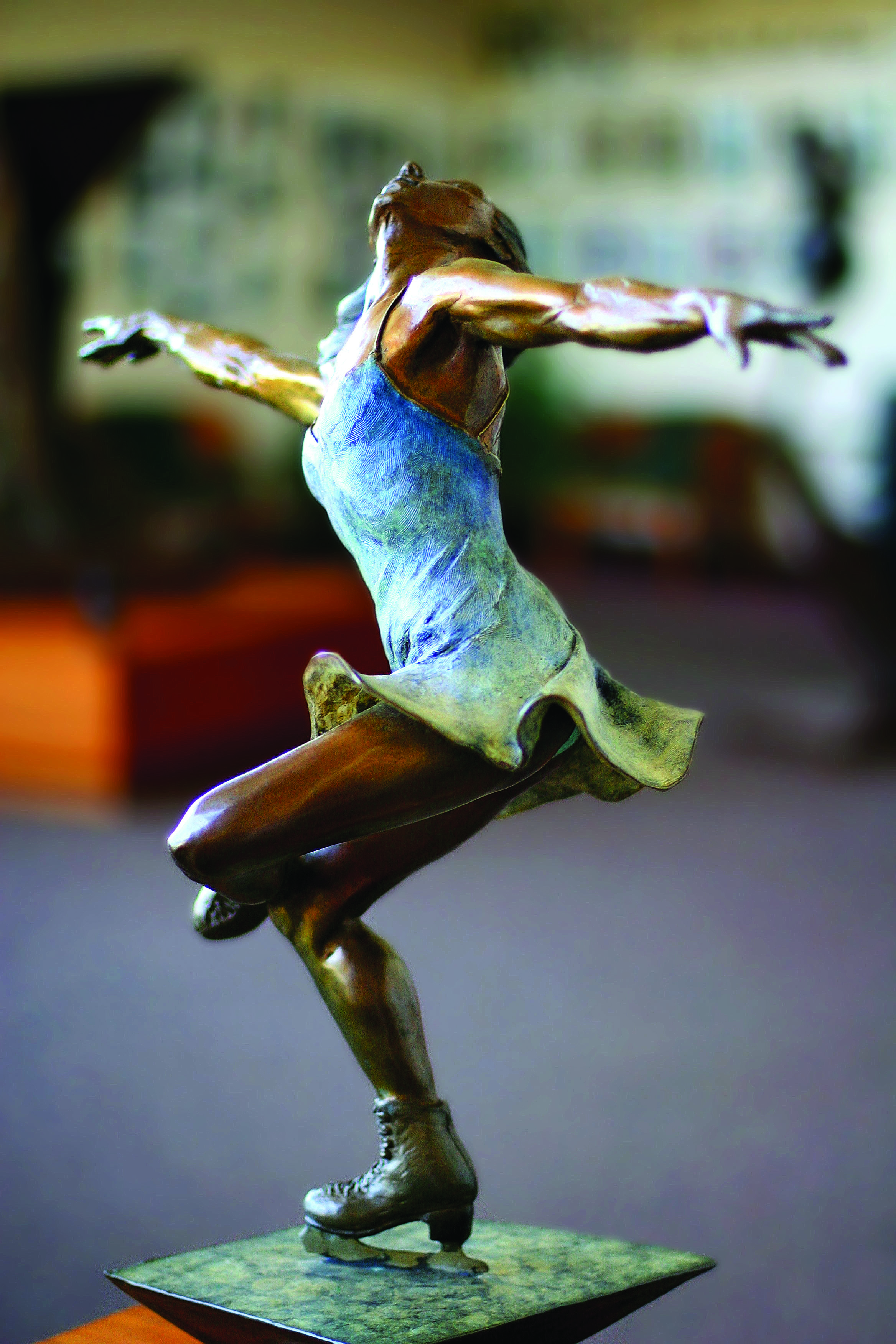 + Read bio

CG, CS, CPD, RM, Level II Ranking

Elizabeth Thornton is the Communication and Media Director and has been with PSA since 2010. She holds a bachelor's degree in communication arts and literature teaching. As the communication director, Elizabeth is the editor of PS Magazine, and leads the communications group to plan all PSA publications and marketing initiatives. Elizabeth is a triple gold medalist in moves in the field, dance, and free dance, and she continues to skate even as an adult. Outside of the office, you can usually find Elizabeth either at the rink, reading, camping and hiking, or spending time with her husband.

+ Read bio

Donna Eggenberger is PSA's Finance Coordinator. She worked for PSA between 2010 to 2014, left for four years, and has now happily returned to be on the PSA team again. Her duties cover all aspects of accounting including accounts payable, invoicing, cash monitoring and financial reporting. Donna has an MBA with a major in Accounting, Bachelor's Degree in Psychology, a Diploma in Accounting, and 25 years accounting experience. When not in the office, she is spending time with her husband exploring the small towns in south eastern Minnesota and south western Wisconsin. She enjoys golfing and motorcycling in the summer and skiing during the winter months.

+ Read bio

Amanda Taylor is our Print Media and Graphics Coordinator and has enjoyed her time with the PSA ever since she joined us as an intern in 2005. She devotes most of her time to designing print materials such as PS Magazine and educational and promotional materials. Amanda has a bachelor's degree in graphic design. In addition to designing, she enjoys photography and reading. Amanda lives on a small hobby farm with her husband, three young daughters, and myriad of pets. Outside of PSA she is actively involved with local animal rescues, plays rec volleyball, and spends her spare time tackling the never-ending to-do list on the farm.

+ Read bio

RFS, Level III Ranking

Jamie Santee has been with PSA since 2007 and is the Marketing Coordinator. Jamie is responsible for endorsements, social media, and marketing for PSA. She is a double CFSA (Skate Canada) gold medalist in figures and free skate and has passed pre-gold dances and novice pairs. She competed for Canada in all disciplines including singles and pairs at the national level. Jamie has wonderful memories of her 13-year world tour as a principal performer with Disney On Ice, with the last 2 years as a performance director. She has now coached all levels of skaters for over 30 years, and is the director, coach, and co-choreographer of her club's Theatre on Ice teams. Jamie and Jimmie have been married since 1987, after meeting on tour with Disney On Ice, and have 3 children who also share their passion for skating and performing.

+ Read bio

Jennifer Warner is PSA's Administrative Digital Resource Coordinator. She worked for PSA previously, between 2013 – 2015, left for three and a half years to work for Mayo Clinic, and is excited to be back on the PSA staff again. Her duties will cover managing membership, insurance, e-learning, and digital resources for PSA." Jennifer is a certified tennis professional by the United States Professional Tennis Association and Professional Tennis Registry. She has her Bachelors degree in Art Education and also is an Etcheberry Certified Fitness Trainer. Jennifer has experience as a tennis professional, fitness trainer, working in data management in Cancer Research and Clinical Research Coordinator at Mayo Clinic. During her free time, she enjoys traveling, cooking, exercising, playing sports, spending time with family, friends, boyfriend, and her miniature dachshund puppy Oona.


+ Read bio

Charmayne is PSA's Receptionist and comes from an extensive background in hospitality and sales. Born and raised an Iowa farm girl, she moved with her family to SE Wyoming where they continued to farm and ranch. Having been back in Minnesota for the past thirty years, Charmayne enjoys traveling throughout SE Minnesota in addition to cooking, baking, reading, walleye fishing, and spending time with her family and cat Ole.

West
Phillip Mills
Michelle Lauerman
Mid-West
Patrick O'Neil
Andrea Kunz-Williamson
East
Cheryl Faust
Janet Tremer
Members at Large
Derrick Delmore
Tom Zakrajsek
Phillip DiGuglielmo
Committee on Professional Standards
Kelley Morris Adair
Ratings Chair
Cheryl Faust
Seminar/Webinar Chair
Patrick O'Neil
ISI Rep to PSA
Scott McCoy
U.S. Figure Skating Rep to PSA
Colin McManus
Summit Chairs
Tim Covington
Rebecca Stump
Coaches Hall of Fame
Christine Fowler-Binder
Apprentice Program
Janet Tremer
Area Representatives
Angela Roesch-Davis
Hockey Skating
Jordan Mann
Sport Science
Heidi Thibert
Endorsements
Jamie Lynn Santee
Executive Nominating
Christine Fowler-Binder
Nominating
Christine Fowler-Binder
Professional Standards
Kelley Morris Adair

Foundations of Coaching Course
Janet Tremer
PSA Rep to ISI
Gerry Lane

PSA Rep to U.S. Figure Skating
Kelley Morris Adair
Adaptive Skating
Mary Johanson
Area 2
Kimberlie Wheeland
Area 3
Andrea Kunz-Williamson
Area 5
Angela Roesch-Davis
Area 9
Lisa Bardonaro-Reibly
Area 10
Angela Roesch-Davis
Area 12
Sharon Brilliantine
Area 16
Josselyn Baumgartner